Rudy Erfle inc. was established in 1982 in Guelph, Ontario by craftsman Rudy Erfle. He then sold handcrafted furniture from Windsor, Ontario to Montréal, Québec. In 1986, he moved to Pointe-Claire to start his family, and in 1995 established the current location on av. Leacock to accommodate an expanding business. Rudy Erfle inc. has since flourished in Pointe-Claire specializing in custom cabinetry.
Now, Rudy's reputation as a skilled craftsman, dedicated father and honest businessman is well-known in the community. His sons Karl and Amile are working closely with him, as he continues to providing the highest-standard of custom cabinetry in the region.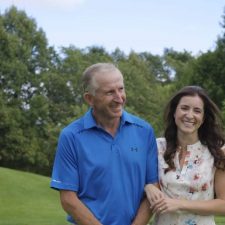 Rudy Erfle
Rudy Erfle has his diploma in cabinet-making from Conestoga College in Waterloo, Ontario. Was apprentice to a British cabinetmaker in Guelph, and started his own business in 1982. He developed his own style of attractive, solid and functional solid-wood furniture. Rudy's furniture was sold throughout Ontario and Québec.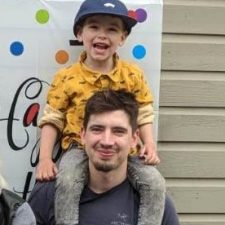 Amile Erfle
Amile Erfle graduated with a diploma in woodworking from Rosemount Technology Center in 2010. He apprenticed with his father Rudy, and is now builder and installer at Rudy Erfle inc. He is honing his own craftsman's style and as installer is dedicated to the quality of finish known in Rudy's reputation.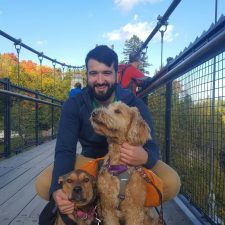 Karl Erfle
Karl Erfle graduated from John Molson School of Business in 2013 and has continued his father's entrepreneurial spirit. He is currently advising start-ups and small businesses, with specialization in administration and accounting. Karl is the primary administrator and designer at Rudy Erfle inc. His drawings help clients through the process towards owning their dream cabinetry.
Below you will find some examples of finished cabinetry and furniture manufactured, installed and finished by Rudy Erfle inc.
Use the filter buttons below to search for photos that may inspire you for your next home-renovation project.